If you're getting married or planning a wedding and are looking for a great fun wedding DJ in South East Queensland, look no further. At Decibels Entertainment, we specialise in weddings that are unique, memorable and most importantly – stress free.
When it comes to setting the tone at weddings, we know how important it is to get the music just right.
Framing that special moment for your first dance, or crafting a playlist guaranteed to get your guests on the dance floor – Decibels Entertainment is your 'go-to' wedding DJ. Whether you want a fun and up-beat wedding day, or a romantic and intimate occasion, we'll make sure your wedding day is everything you want it to be – and more.
At Decibels Entertainment, we're the preferred wedding DJ for venues across Brisbane, Toowoomba, Sunshine Coast and the Gold Coast. Contact us today on 0418 724 079 or enquire online for a personalised plan for your special day.
Do you also need a MC to host your reception and keep it running smoothly? We've got experience hosting groups of all types, and have so many ways to keep your non-dancers entertained. Find out more here.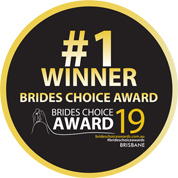 What sets us apart?
We've been involved in thousands of weddings and we pay attention to all of the little details on the day so you don't need to worry about a thing.
A few reasons to choose Decibels Entertainment for your wedding:
Fully accredited founding member of the DJ Alliance of Australasia (DJAA)
Extensive music library of 200,000+ songs with PPCA licensing
Song requests made easy with our online event planner
Professional service and expert time management
Industry-best equipment compatible with all venue AV systems
Experienced at reading the room and able to tailor the music to ensure every guest enjoys themselves – let us provide the soundtrack to your wedding day
More than just a DJ, our team are all-round entertainers and will make sure your guests are having fun. We can even MC your wedding, find out more here.
What's involved?
Tell us about your expectations for your event and your DJ requirements
We'll help you develop a schedule based on your unique event activities
We'll consider the right playlists for your event, and organise our online song request system
We'll discuss any visual requirements with you – for example projecting branding or logo onto the dancefloor or wall
On the day of your event, we'll monitor and adapt to the atmosphere in the room to make your event unforgettable
Contact Us
If you're looking for a DJ for a wedding in Brisbane, Toowoomba, on the Gold Coast or Sunshine Coast, you can trust Decibels Entertainment to make sure your special day is perfect.
Contact us today on 0418 724 079 or enquire online for a personalised quote for your one-of-a-kind wedding!