If you're looking for the best Wedding Master of Ceremonies Brisbane has to offer, speak to Brent from Decibels Entertainment, one of the only truly professionally trained MC's in Queensland.
Avoid having your wedding remembered for all the wrong reasons. With Brent at the helm, he'll steer your wedding into the hearts and memories of your guests as the best wedding they've ever been to.
What's more, as a full time MC and DJ, we take the time to get to know you and bring your wedding dreams to life. Get in touch with our expert team on 0418 724 079 or enquire online here. Or keep reading to hear what groom Alex had to say about our wedding MC services, and a couple of ideas to make your day unforgettable.
How Decibels makes your wedding unforgettable
Have you been to a wedding where everyone is talking while the bride and groom are doing their first dance? Or on their phones during the speeches? We won't let this happen to you.
At Decibels Entertainment, we don't just make announcements, Brent will turn those important wedding formalities into what we call "Signature Moments" that engage every guest.
This can include:
The welcome and introduction which sets the tone for the entire evening!
Your grand entrance!
Your Speech introductions
Interactive 'ice-breakers'
Your First dance
Father/Daughter Dance
Your Cake Cutting
Bouquet Toss
Garter Toss
Farewell circle
Guard of honour
Sparkler sendoff
Formal close
We'll turn these special moments into the magical and memorable experience they should be, for both you and your guests. And because we know the importance of these formalities, as your Wedding MC we'll keep your other vendors, like your photographer in the loop ahead of time, so nothing is missed and we get the absolute maximum out of your night.
Brisbane Wedding MC Review
Brent has worked hard to earn a reputation as Brisbane's best wedding MC, but don't just take our word for it. The reviews from our past brides and grooms speak for themselves, here's what Alex Niven had to say after his Victoria Park wedding:
"We would like to extend our greatest of thanks to Brent for a flawlessly executed and completely hassle-free wedding. Having Brent on board for the event took any and all concern for the running of the reception off our mind, the evening ran so smoothly, the timely prompts, excellent introductions and music choices culminated in setting a mood in the room which got everyone laughing, and more importantly up dancing!

We could not have hoped for a better level of service and would happily if not forcefully recommend Brent to any of our family / friends / acquaintances.

Once again, thank you Brent"!

Alex Niven
Wedding MC Brisbane
Having a professional MC will enhance your wedding by keeping your guests engaged and entertained throughout the entire day or evening.
If you're still on the fence about having Decibels as your Wedding MC Brisbane, give Brent a call on 0418 724 079 and to discuss your personal requirements and book a 1:1 consult. From here we'll guide you every step of the way to a stress-free wedding reception.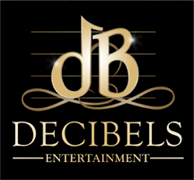 At Decibels Entertainment, your event isn't just a side gig, it's our full-time profession. We've earned a reputation for being the best in the business, so let us make your wedding, gala ball or corporate dinner one to remember from beginning to end.
As one of only a handful of professionally trained MC's in South East Queensland, Brent is the perfect choice to keep your night running smoothly. Whether it be as a Wedding MC, Wedding DJ, Corporate MC, Corporate DJ or Guitarist/Vocalist.
We'd love to hear from you! Get in contact with Brent on 0418 724 079 or enquire online here.