Your wedding is probably the biggest party you'll ever throw, so don't leave the role of Master of ceremonies to an amateur, contact Decibels Entertainment for a professionally trained Wedding Master of Ceremonies Brisbane.
As a full-time MC and DJ, Brent Officen is the perfect choice.
With hundreds and hundreds of happy couples across South East Queensland, we go above and beyond to bring your wedding day dreams to life. We take the time to get to know you, the bride and groom – and how you want your big day to run – so by wedding day, Brent will be able to regale your guests with personal stories and anecdotes, all in broadcast quality, while keeping your reception party running smoothly.
Expert Wedding Reception Planning Advice
As a wedding industry professional, we've played a role in thousands of weddings and worked at almost every venue imaginable in Brisbane. This means we have the insider knowledge and experience to help ensure your wedding goes off without a hitch.
Not only will we deliver our award-winning entertainment on the night, but in our planning meetings prior to your big day, we'll help you develop the best floorplan to maximise the entertainment space on the night and give every guest the best seat in the house.
Your floorplan isn't just about fitting everyone in comfortably, but about ensuring they have the best time and leave your wedding raving that it was the 'best wedding that they've ever been to'
Master of Ceremonies Timeline Management
As well as helping with your floorplan, we are also experts in timeline management, so you can be confident your photographers and videographer will be pre-warned of any 'signature moments' well in advance to ensure they capture everything.
We loved helping Sue and Brad for their wedding at Water's edge in Scarborough. Here's what she had to say about working with us:
"WOW!!! Brent really knows how to make a party great. We had our Wedding on 23/03/19 & Brent was our MC and DJ. We had 120 family & friends at our Wedding which as you can imagine, would be a bit hard to keep to a timeline but he managed to do it so well.

He guided us through the whole process & came up with some great ideas that were a lot of fun & entertaining for everyone.

We've had so much feedback from guests & they were so impressed with the whole night but especially Brent. I cannot recommend him highly enough & encourage anyone who wants their Wedding to be a success & remembered by everyone to get Brent to run it for you" 👍😁

Sue Carroll
Wedding Master of Ceremonies Brisbane
You don't have to worry about hiring a wedding planner or day of coordinator when Brent from Decibels Entertainment is running your wedding reception. That's the true power of a professionally trained Master of Ceremonies.
Put your wedding in the hands of a pro who will ensure your big day runs smoothly and is stress free, give Brent a call on call on 0418 724 079 or enquire online here.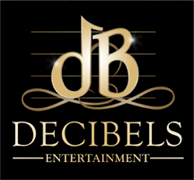 At Decibels Entertainment, your event isn't just a side gig, it's our full-time profession. We've earned a reputation for being the best in the business, so let us make your wedding, gala ball or corporate dinner one to remember from beginning to end.
As one of only a handful of professionally trained MC's in South East Queensland, Brent is the perfect choice to keep your night running smoothly. Whether it be as a Wedding MC, Wedding DJ, Corporate MC, Corporate DJ or Guitarist/Vocalist.
We'd love to hear from you! Get in contact with Brent on 0418 724 079 or enquire online here.