Are you looking for a wedding DJ Sunshine Coast that cares about your big day as much as you do? Well look no further than Decibels Entertainment.
Being a wedding DJ is our full-time profession, not just a side gig. This means we've got the right training, experience and professional equipment to help your wedding run smoothly and be one your guests will remember for a long time to come!
In this blog we share a 5-star review from a Bride and Groom who celebrated their wedding at Novotel Twin Waters – and how we can also help you if you're stuck deciding who should be your MC.
If you're ready to speak to your expert wedding DJ, contact Brent on 0418 724 079 or enquire online here.
Sunshine Coast Wedding DJ Review
We've worked at almost every major venue on the Sunshine Coast, including Maleny Manor, Flaxton Gardens, Pelican Waters and more. We will also liaise directly with your venue about access, load in and set up, meaning one less thing you need to worry about.
Here's what Lauren & Michael had to say about using us for their recent wedding:
We hired Brent to be the DJ and Master of Ceremonies for our wedding reception, one of the best decisions we ever made. It's not just Brent's exceptional ability as an entertainer, but also the fact that he so obviously loves what he does and genuinely cares about the couples he works with.

He went out of his way to get to know us in order to make our wedding night a unique and personalised experience. In fact, we were so relaxed and comfortable dealing with him that by the time we'd had our last meeting prior to the wedding it felt more like we were talking to an old friend rather than a professional MC/DJ.

On the day itself, from the moment he welcomed us into the reception room the atmosphere was just excellent, we were able to completely relax and just enjoy the night thanks to his superb organisation.

And when it came time for the dancing (and despite the fact that we had quite a mixed crowd of old and young) the dance floor was never empty. Brent read the crowd brilliantly and always seemed to know what song to play next. Not a single guest left the reception early and all were disappointed when it finally ended.

The feedback from family and friends about our wedding has been overwhelmingly positive, many calling it the best wedding they have ever been to. We will always be grateful to Brent for the huge part he played in make in our wedding night such a special and memorable experience. Can't recommend enough.

Lauren & Michael Balfour
Need A Wedding MC?
Brent from Decibels Entertainment is not just a DJ, as a professionally trained Master of Ceremonies he will ensure your wedding reception runs like clockwork, and most importantly, is entertaining and fun!
Already asked uncle Bob to MC?
No problem, we can work with that special family member or friend to make sure they are fully prepared to give your wedding that expert, personal touch. We can help them to really shine in their role, then take over at an agreed point so that they are free to relax and enjoy the rest of the night as a guest.
As all round entertainers, Decibels Entertainment knows how to work a room and make it a memorable event, even for those who don't love to dance.
The first step is to book a meeting with Brent. From there we'll run through how you see your big day unfolding and we'll share some ideas on how to bring your perfect wedding day 'vision' to life – the possibilities are endless, and we have the tools and experience to make it a truly fun, personalised and memorable night for all.
Wedding DJ Sunshine Coast
Don't leave your wedding in the hands of a DJ that is just looking for some extra weekend cash. Here at Decibels we genuinely care about making your wedding the best day of your life.
Get in touch today, call Brent on 0418 724 079 or enquire online here.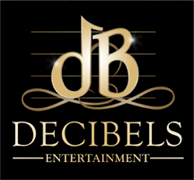 At Decibels Entertainment, your event isn't just a side gig, it's our full-time profession. We've earned a reputation for being the best in the business, so let us make your wedding, gala ball or corporate dinner one to remember from beginning to end.
As one of only a handful of professionally trained MC's in South East Queensland, Brent is the perfect choice to keep your night running smoothly. Whether it be as a Wedding MC, Wedding DJ, Corporate MC, Corporate DJ or Guitarist/Vocalist.
We'd love to hear from you! Get in contact with Brent on 0418 724 079 or enquire online here.