If you've been looking for a wedding DJ and MC in Brisbane who will really make your wedding day stand out from your friends, Decibels Entertainment is the perfect choice for you.
Decibels Entertainment take the time to get to know you and hear all about your ideas for the 'dream wedding'. They truly listen and can tailor wedding packages to your needs. With many years of experience and several qualifications and awards, Brent and the team at Decibels know weddings inside out and can offer any advice, suggestions and coordination tips along the way.
Nikki and Heath had to have Decibels for their wedding after attending a friend's wedding reception that Brent hosted. Heath approached Brent at the end of the night and said:
"Mate, you were incredible. I've GOT to have you. I want our wedding to be that fun."
See how Decibels Entertainment can be the perfect fit for your wedding and call Brent today on 0418 724 079 or enquire online here. If you'd like to find out how Decibels made the Beyer wedding so unique, keep reading on.
Country Wedding Brisbane
Scott's Farm at Ripley just outside Brisbane, was the perfect location for Heath and Nikki's wedding. They had always dreamed of a down to earth, country wedding that was just plain fun.
They had a buffet dinner and a full bar on the back of a Chevy truck for drinks. Since there would be no other staff onsite, Brent took on the role of the function manager for the entire event and kept things ticking over just as the bride and groom had requested.
As the guests pulled up in their 4wd's, Wranglers, cowboy hats and boots, the bride was getting ready in a nearby caravan.
The outdoor setting with a marquee and a bonfire was just perfect for this adventure loving couple. Here's what they had to say about what Brent did for them:
Well what can I say? Brent honestly made our wedding perfect! Brent took care of absolutely everything ensuring our day ran as smoothly as possible and it absolutely did. I wouldn't have done anything different & you get more than what you pay for with Brent. All of our guests commented on how fantastic our MC & DJ was and some even said they wished they had Brent for their wedding! Anyone getting married would be crazy not to have Brent as their MC & DJ his work is faultless and will make your day that extra special. Thanks again Brent for going above and beyond for us!

Nikki & Heath
Bouquet Toss with a Difference
A real highlight of the evening was the bouquet toss. As part of Decibels service, Brent sat down with the couple again prior to the wedding day to go over all the details. Once Brent really got to know Nikki and Heath, he suggested they do things a little differently. They wanted FUN, so Instead of Nikki, Heath would be the one to throw the bouquet – to all of his mates.
There was a huge scuffle between this tough bunch of blokes and when the dust finally settled, one fellow emerged from the scrum with (what was left of) the bouquet and ran a victory lap around the dance floor to celebrate.
Wedding DJ and MC Brisbane
For a wedding that is all about you and your partner, Brent and the team at Decibels Entertainment have all the best ideas to give your special day a unique spin.
If you're still on the fence about having Decibels as your Wedding MC Brisbane, give Brent a call on 0418 724 079 to discuss your personal requirements.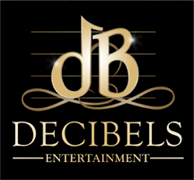 At Decibels Entertainment, your event isn't just a side gig, it's our full-time profession. We've earned a reputation for being the best in the business, so let us make your wedding, gala ball or corporate dinner one to remember from beginning to end.
As one of only a handful of professionally trained MC's in South East Queensland, Brent is the perfect choice to keep your night running smoothly. Whether it be as a Wedding MC, Wedding DJ, Corporate MC, Corporate DJ or Guitarist/Vocalist.
We'd love to hear from you! Get in contact with Brent on 0418 724 079 or enquire online here.