If you want to reward your staff with an unforgettable event that will be talked about at the water cooler for weeks to come, choosing the right corporate awards night MC Brisbane is key.
Brent from Decibels Entertainment is one of Queensland's few professionally trained Master of Ceremonies and once you meet with him, you'll begin to understand the difference he can make.
Book a free event consultation with Brent today by calling 0418 724 079 or enquiring online here.
Corporate MC Testimonial
Companies often change the entertainment for their awards night each year, looking for something different to keep people entertained and engaged. However, many businesses find that once they experience the professionalism and fun that Brent brings to an event, they end up coming back to Decibels Entertainment.
One client, who had this exact experience was Brent C., the President of The Hill Social Club. Here's what he had to say about Brent and Decibels Entertainment:
Thank you Brent for a wonderful evening when you hosted our social club awards night. The night went off without a hitch. Your professionalism and public speaking skills were excellent and exceeded our expectations. Our club members were very impressed with your music selection and many danced late into the evening.
Please accept our sincere thanks.
Please book us in for next years' awards night on Sat 5th Jan 2019.

Brent C.
One of our favourite parts of the Hills Social Club most recent Awards Night was helping them to choose a personalised theme song for each award recipient. This 'sting' was then played as the winners made their way onto the stage and again as an 'outro' and was a great way to personalise the event and add a professional touch.
Why Choose Decibels
Not only is Brent a phenomenal MC, he is also a DJ that is member of the DJ Alliance of Australasia. This means that when you use Brent from Decibels Entertainment you can be assured of:
Over 30 years' experience in the entertainment industry
DJAA Code of conduct and code of ethics,
All equipment will be tested and tagged.
Fully licensed and insured. $30m PL
Professional grade equipment throughout.
Ability to provide PA and effects for bands and other performers.
PPCA Licensed Music.
Corporate Awards Night MC Brisbane
Make your next corporate awards night one to remember, book a free consultation with Brent from Decibels Entertainment today.
Call Brent on 0418 724 079 or enquire online here.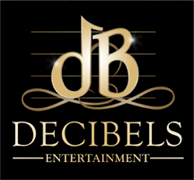 At Decibels Entertainment, your event isn't just a side gig, it's our full-time profession. We've earned a reputation for being the best in the business, so let us make your wedding, gala ball or corporate dinner one to remember from beginning to end.
As one of only a handful of professionally trained MC's in South East Queensland, Brent is the perfect choice to keep your night running smoothly. Whether it be as a Wedding MC, Wedding DJ, Corporate MC, Corporate DJ or Guitarist/Vocalist.
We'd love to hear from you! Get in contact with Brent on 0418 724 079 or enquire online here.